This plugin lets you edit your current template files from your site private area. This can be useful when upgrading a template or to correct errors when you do not have FTP access.
Beware, this is NOT a WYSIWYG editor!
Features
Edit, Upload, Modify, Download template files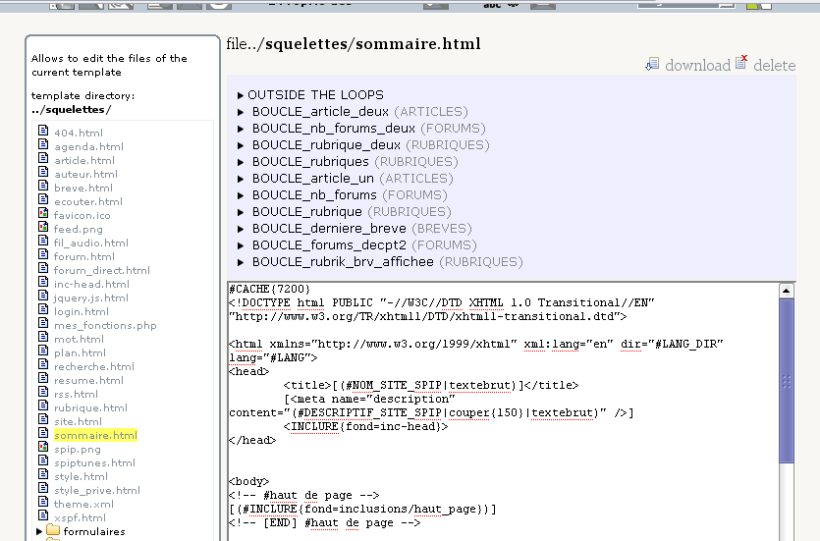 Picture viewer [1]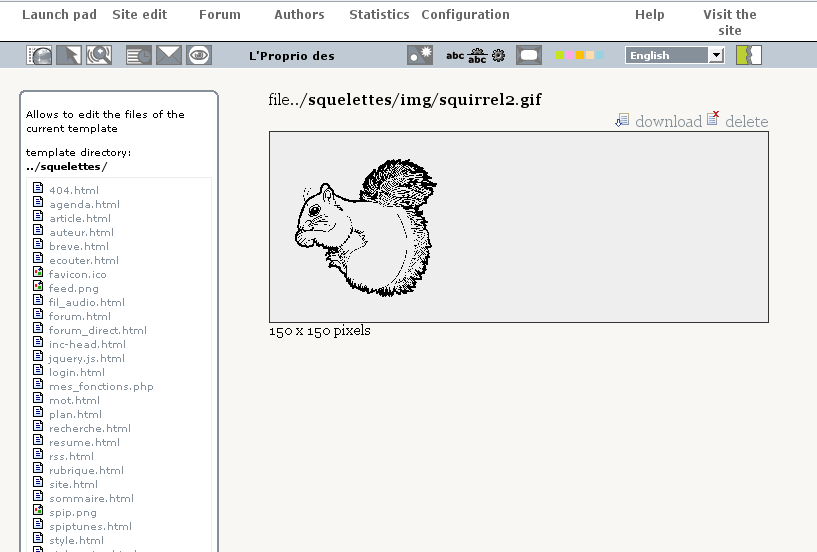 Integrated Loops analyzer, based on Spip's core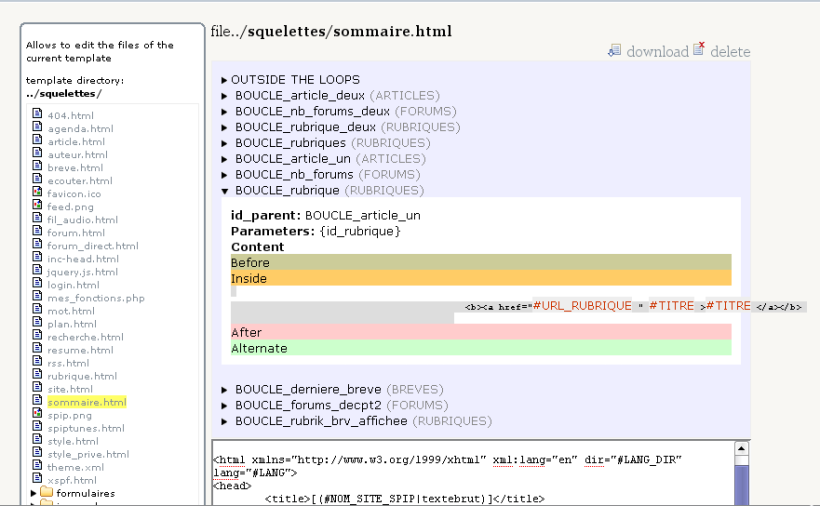 If loops generate fatal errors, plugin goes to Debug mode and displays the possible error

Translated back office
Skel-Editor is available in French, English and Spanish. Other
translations are very welcome....
Security
For security purposes, the plugin may only be used to edit and modify the files contained in the current template directory.
Installation
This plugin works at least from the version SPIP 1.9.
To install it,
- As for any other plugin, go to http://www.spip.net/en_article3475.html
- Copy the /skel_editor directory into your spip's /plugins/ directory
- Activate it using the plugin administration menu.
- Ensure the directory containing your templates is writable, if not change
its access attributes by making a CHMOD 777 using an FTP Client (such as Filezilla).
This plugin is currently developed on Spip-Zone. Click here for more
details.