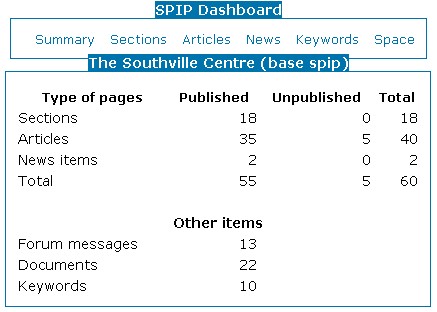 How to use the script
- Download the zip file, which contains 17 files;
- Upload the files into a directory your SPIP site;
- The scripts are ready to run.
The scripts will only function on a single-database site.
The list pages are paginated at 100 lines, if you want to change this, amend the $lot variable in inc_utils.php.